Glossary of Construction Terms

Have you ever wondered what the bits and pieces of a house are called, what function they serve and where to find them.

This Glossary of Construction Terms is numbered to enable cross-referencing to the cut away house illustration.

The illustration when cross-referenced to the Glossary is intended to help visualise constructional details and their functions as well as outlining many problems arising from their failure.

In addition the Glossary also contains definitions and defects (eg woodworm, dry rot, rising damp) commonly referred to in valuation and survey reports which cannot be illustrated.
Our helpful guide will lead you easily from one particular aspect of your home, allowing you to understand some of the tricky terminology used in the housing profession.

Sections A - G >>
Sections H - N >>
Sections O - S >>
Sections T - Z >>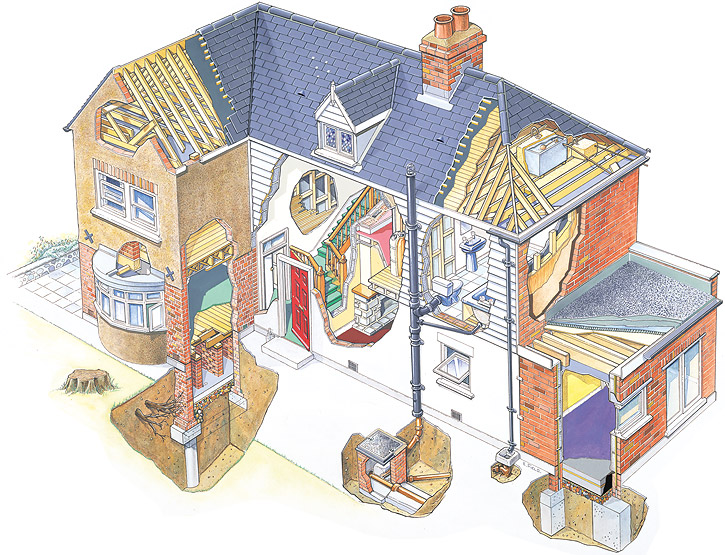 Why not download a copy of our fully detailed and labelled house poster>>

Click on the letters below to find a subject in its alphabetical listing - including a full description and cross-referencing where necessary.


A | B | C | D | E | F | G | H | I | J | K | L | M | N | O |
P
| Q | R | S | T | U | V | W | X | Y | Z
Registered Office: RR Surveyors Limited trading as Robsons, 29 Highfield Road, Bromley, Kent BR1 2JN, UK
Registered No: 2824952 (with limited liability) VAT Registration No: 627 4114 55